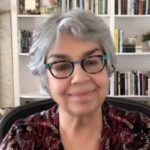 Una Chaudhuri is a Collegiate Professor and Professor of English, Drama, and Environmental Studies, and Dean for the Humanities at New York University.  She is a pioneer in the fields of eco-theatre and Animal Studies. Her recent books include The Stage Lives of Animals: Zooësis and Performance, Animal Acts: Performing Species Today (co-edited with Holly Hughes) and The Ecocide Project: Research Theatre and Climate Change (co-authored with Shonni Enelow). Chaudhuri has been an active member of the theatre community in New York, serving as a judge for the Obie Awards and as a voter for the Tony Awards. She chairs the panel of judges for NYU's prestigious Callaway Prize in Drama and Theatre. Chaudhuri participates in numerous collaborative creative projects, including the multi-platform intervention Dear Climate and the theatre group CLIMATE LENS.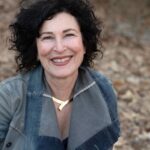 Media and participatory practice artist Marina Zurkow connects people to nature-culture tensions and environmental messes, offering new ways of knowing, connecting, and feeling. Using research and technologies including software, animation, food, and other biomaterials, she fosters intimate multispecies and geophysical connections. Zurkow works as a founding member of several collaborative initiatives, including Dear Climate, Investing in Futures, and Climoji. 

Recent solo exhibitions include bitforms gallery, New York, Google (Hudson River campus), ICA San Diego, and New York City's MTA Arts & Design. Her work has been featured at Storm King Art Center, New York; the 7th Moscow Biennale; Smithsonian American Art Museum, Washington D.C.; National Museum for Women in the Arts, Washington D.C.; Sundance Film Festival, Utah; and the Seoul Media City Biennial, Korea, among others. Public art engagements include work with Creative Time, New York; Northern Lights.mn, Minneapolis; and 01SJ Biennial, San Jose, California.

Zurkow has received support from the Environmental Media Lab, Princeton University; the John Simon Guggenheim Memorial Foundation; Rice University; NYFA; NYSCA; the Rockefeller Foundation, and Creative Capital. She is represented by bitforms gallery and resides in the Hudson Valley, New York.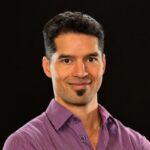 Kai Chan is a sustainability scientist whose work straddles social and natural systems with a focus on values, rewilding, and transformative change. He is a Professor and Canada Research Chair (Rewilding and Social-Ecological Transformation) at the University of British Columbia. Kai leads CHANS lab, where inspiring students study Connected Human-and-Natural Systems. Kai is also a member of the Royal Society of Canada's College of New Scholars, Artists and Scientists (2017), a former Coordinating Lead Author of the IPBES Global Assessment, a Lead Editor for the new journal People and Nature, a member of Canada's Clean16 for 2020, and co-founder of CoSphere (a Community of Small-Planet Heroes).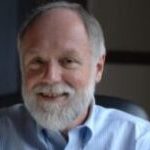 Professor Peter Easton is Director of the Center for Accounting Research and Education (CARE) in the Mendoza College of Business at the University of Notre Dame and Editor-in-Chief of Accountability in a Sustainable World Quarterly.  His expertise in accounting and valuation is widely recognized by the academic research and teaching community as well as the legal community. Professor Easton is a qualified expert witness in the Delaware Chancery Court and the Federal Court of Australia.  He has consulted on valuation issues for investment firms and accounting firms in Australia, the UK, and the USA.  
 
After directing the annual CARE Conference for nearly two decades, Easton recognized the immediate need for dialogue among academics and practitioners about sustainability, accountability, measurement, assurance of the measures, data to inform (responsible) investment decisions, and accountability in setting personal, corporate, and public sector goals. This recognition pivoted his teaching, research, and CARE activities to Accountability in a Sustainable World.  
 Accountability in a Sustainable World aims to meet the great need currently facing academia and practice. The accompanying journal, Accountability in a Sustainable World Quarterly, will advance the creation and dissemination of knowledge and understanding of topical, practical relevance issues by publishing cutting-edge, rigorous, peer-reviewed research and thought pieces written by academics and practitioners.   
The goals of Professor Easton's teaching, the conference, and the journal, are to build and strengthen the links between academia (both teaching and research) and practice, encourage younger academics by providing an opportunity to present their work to both other academics and non-academics, and provide opportunities for non-academics to communicate with academics and influence their work. The journal is cross-disciplinary, with a focus on measurement, assurance of the measurements, and use of the measures.   
Professor Easton graduated in 1983 with a PhD in Business Administration (majoring in accounting and finance) from the University of California, Berkeley.  His research has been published in the Journal of Accounting and Economics, Journal of Accounting Research, The Accounting Review, Contemporary Accounting Research, Review of Accounting Studies, and Journal of Business Finance and Accounting, and he has served on the editorial boards of these journals, among others.  He is the author of 6 textbooks, sales of which exceed 275,000 units. He is the recipient of many awards for his teaching and research contributions to accounting. 
In 2018 Professor Easton was awarded the Limperg Medal for his sustained contribution to the accounting research community in The Netherlands. In 2023 he was inducted into the Australian Accounting Hall of Fame as an eminent accounting scholar and thinker.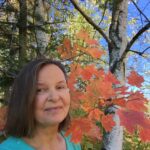 Linda Varangu, M.Eng. Senior Advisor, Climate Change. Canadian Coalition for Green Health Care
Linda has been empowering health care facilities to improve environmental stewardship since the 1980's. Thankfully there has been much progress since then! She has led organizations and projects to reduce waste and use of toxic chemicals, provide healthy local foods, save energy and water and help facilities prepare and adapt to the impacts of climate change. The projects Linda has led for the Coalition have been recognized by national and international awards promoting energy efficiency in health care and action on climate change. Over the past 9 years Linda led the Coalition as Founding Executive Director and stepped aside in 2019 to focus on the climate emergency as Senior Advisor, Climate Change. Linda also serves on the Executive Committee of CASCADES Creating a Sustainable Canadian Health System in a Climate Crisis, which is led by the University of Toronto and is a national climate action and awareness initiative for health care. Linda is also the Climate Lead for PEACH Health Ontario, a provincial initiative encouraging environmental and climate action at Ontario hospitals and health care facilities.
The focus of today's presentation will be on climate change and the health system, touching on the impact of the health care on climate change, and climate actions which can lead to a climate resilient, low carbon, sustainable health system.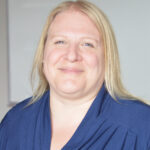 Dr. Hart is an environmental epidemiologist and broadly her research focuses on environmental and occupational risk factors of a variety of health behaviors and chronic diseases, including respiratory and cardiovascular diseases, cancer, rheumatoid arthritis, and organs of the reproductive system. She is particularly interested in incorporating geographic information system (GIS) technologies and spatial statistics into these fields to improve exposure assessment, with the goal of operationalizing the exposome on chronic disease risk. She has primarily worked with data from large cohort studies based at Brigham and Women's Hospital and the Harvard T.H. Chan School of Public Health, such as the Nurses' Health Studies (NHS, NHSII, and NHS3), the Health Professionals' Follow-up Study, the Growing Up Today Study (GUTS), the US Railroad Workers Study, and the Trucking Industry Particle Study.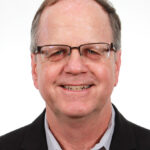 Rob Wilson joined The Nature Conservancy of Canada ("NCC") in 2007, after nearly 20 years with the TD Bank Group, and is the Director of Conservation Finance at NCC and a senior member of NCC's Nature + Climate Accelerator group. He is responsible for advising on conservation finance-related programs that support NCC's nature-based, natural climate solutions work, with a particular focus on carbon finance.
Rob is currently a member of the Technical Expert Group designing a federal Improved Forest Management carbon protocol, a member of the federal Conservation Exchange Working Group and has been an active member of two previous provincial Forest Carbon Policy working groups designing provincial offset programs. He graduated from the University of Toronto with an undergraduate degree in political science, a Resource Management Diploma from its Faculty of Forestry and an M.B.A. from the Rotman School of Management.
Rob is involved in a number of large-scale, land conservation projects in his work at NCC, with a focus on designing impact-based approaches and investment opportunities by which to attract more sources of private capital into nature-based solutions projects across the country – in short, Making Nature Investable.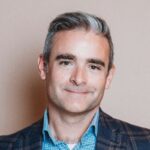 Daniel O'Brien, is a Partner and leader in PwC Canada's Sustainability and ESG practice, and a member of the Taskforce on Nature-related Financial Disclosures (TNFD).
As a Partner and leader in PwC Canada's Sustainability and ESG practice, I help clients from various sectors to align their business strategies with the environmental and social challenges and opportunities of the future economy. With over 20 years as a sustainability consultant, I work at the intersection of technology and sustainability to help clients create value by utilizing technology to enable business transformation and support ESG reporting. In addition, I also contribute to the global discourse on nature-related financial disclosures as a member of the Taskforce on Nature-related Financial Disclosures (TNFD). I leverage my academic background in quantitative ecology and my professional credentials in project management and environmental auditing to facilitate multi-stakeholder dialogues, conduct impact assessments and have published peer-reviewed articles on conservation biology, climate change, and species recovery. I am passionate about driving positive change and creating value for both businesses and society.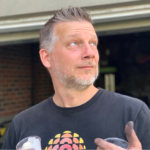 Joe St. Lawrence, is an Acting Assistant Director, the Environment Accounts and Statistics Division, Statistics Canada,  member of the UN System of Environmental-Economic Accounting (SEEA) Central Framework Editorial Board.
Joe holds an undergraduate degree from Queen's University in Biology, and a Master's degree in Environmental Studies from York University.  He began work on environmental-economic accounting at Statistics Canada in 1998. His work focused on physical flow accounting (GHG emissions, energy use, and water use), energy supply and demand balances, asset accounts for natural resources, and input-output modelling. Joe was a member of the System of Environmental-Economic Accounting (SEEA) Central Framework Editorial Board which elevated the SEEA to an international statistical standard in 2012 and was Chair of the related United Nations London Group on Environmental-Economic Accounting from 2012-2015. He has worked extensively with United Nations Statistics Division to develop online and in-person SEEA training programmes and has delivered the programmes to several audiences to build global capacity in asset and flow accounting. More recently, Joe completed a 5-year period working on quarterly GDP, the National Balance Sheet, and labour productivity.  Joe chairs the Area Group on Environmental-Economic Issues for the upcoming revision to the System of National Accounts manual in 2025.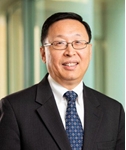 JingDong Hua, is Vice-Chair of the International Sustainability Standard Board (ISSB), and former Vice President and Treasurer of the World Bank.
Mr. Hua joins the ISSB leadership team in October 2022 as Vice-Chair.  He is also Vice President and Treasurer of the World Bank and serves as the Pension Finance Administrator of the World Bank Group. As Vice President and Treasurer of the World Bank, he is responsible for the capital markets operations and oversees an annual funding program of US$60 to 70 billion. He leads a global team of capital markets professionals in the prudent management of US$200 billion debt portfolio. Mr. Hua was previously Vice President and Treasurer of IFC, where he established a global treasury and focused on the development of local currency debt capital markets and innovative financial products and solutions. Prior to IFC, Mr. Hua served as Deputy Treasurer at the Asian Development Bank in Manila. He holds a B.S. in Chemical Engineering from Qingdao University of Science and Technology, an MBA Finance from the University of Texas at Arlington, and a Master of Public Administration (MPA) from Columbia University.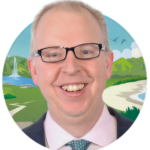 Dan Kershaw leads Furniture Bank, Canada's largest furniture reuse charity, having redistributed over 825,000 items to furnish homes for more than 53,000 families in need. A pioneer of data-driven social innovation, Dan has built a national network of furniture banks to end furniture poverty. With an MBA and Masters in Environmental Studies, Dan leverages technology to maximize Furniture Bank's social and environmental impact, diverting thousands of tonnes of furniture waste. His visionary leadership is disrupting the nonprofit sector and driving new models of social impact work.