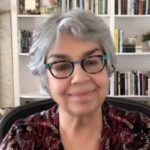 Una Chaudhuri is a Collegiate Professor and Professor of English, Drama, and Environmental Studies, and Dean for the Humanities at New York University.  She is a pioneer in the fields of eco-theatre and Animal Studies. Her recent books include The Stage Lives of Animals: Zooësis and Performance, Animal Acts: Performing Species Today (co-edited with Holly Hughes) and The Ecocide Project: Research Theatre and Climate Change (co-authored with Shonni Enelow). Chaudhuri has been an active member of the theatre community in New York, serving as a judge for the Obie Awards and as a voter for the Tony Awards. She chairs the panel of judges for NYU's prestigious Callaway Prize in Drama and Theatre. Chaudhuri participates in numerous collaborative creative projects, including the multi-platform intervention Dear Climate and the theatre group CLIMATE LENS.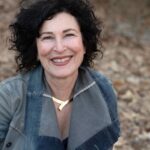 Media and participatory practice artist Marina Zurkow connects people to nature-culture tensions and environmental messes, offering new ways of knowing, connecting, and feeling. Using research and technologies including software, animation, food, and other biomaterials, she fosters intimate multispecies and geophysical connections. Zurkow works as a founding member of several collaborative initiatives, including Dear Climate, Investing in Futures, and Climoji. 

Recent solo exhibitions include bitforms gallery, New York, Google (Hudson River campus), ICA San Diego, and New York City's MTA Arts & Design. Her work has been featured at Storm King Art Center, New York; the 7th Moscow Biennale; Smithsonian American Art Museum, Washington D.C.; National Museum for Women in the Arts, Washington D.C.; Sundance Film Festival, Utah; and the Seoul Media City Biennial, Korea, among others. Public art engagements include work with Creative Time, New York; Northern Lights.mn, Minneapolis; and 01SJ Biennial, San Jose, California.

Zurkow has received support from the Environmental Media Lab, Princeton University; the John Simon Guggenheim Memorial Foundation; Rice University; NYFA; NYSCA; the Rockefeller Foundation, and Creative Capital. She is represented by bitforms gallery and resides in the Hudson Valley, New York.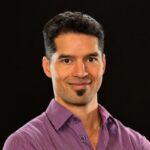 Kai Chan is a sustainability scientist whose work straddles social and natural systems with a focus on values, rewilding, and transformative change. He is a Professor and Canada Research Chair (Rewilding and Social-Ecological Transformation) at the University of British Columbia. Kai leads CHANS lab, where inspiring students study Connected Human-and-Natural Systems. Kai is also a member of the Royal Society of Canada's College of New Scholars, Artists and Scientists (2017), a former Coordinating Lead Author of the IPBES Global Assessment, a Lead Editor for the new journal People and Nature, a member of Canada's Clean16 for 2020, and co-founder of CoSphere (a Community of Small-Planet Heroes).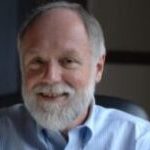 Professor Peter Easton is Director of the Center for Accounting Research and Education (CARE) in the Mendoza College of Business at the University of Notre Dame and Editor-in-Chief of Accountability in a Sustainable World Quarterly.  His expertise in accounting and valuation is widely recognized by the academic research and teaching community as well as the legal community. Professor Easton is a qualified expert witness in the Delaware Chancery Court and the Federal Court of Australia.  He has consulted on valuation issues for investment firms and accounting firms in Australia, the UK, and the USA.  
 
After directing the annual CARE Conference for nearly two decades, Easton recognized the immediate need for dialogue among academics and practitioners about sustainability, accountability, measurement, assurance of the measures, data to inform (responsible) investment decisions, and accountability in setting personal, corporate, and public sector goals. This recognition pivoted his teaching, research, and CARE activities to Accountability in a Sustainable World.  
 Accountability in a Sustainable World aims to meet the great need currently facing academia and practice. The accompanying journal, Accountability in a Sustainable World Quarterly, will advance the creation and dissemination of knowledge and understanding of topical, practical relevance issues by publishing cutting-edge, rigorous, peer-reviewed research and thought pieces written by academics and practitioners.   
The goals of Professor Easton's teaching, the conference, and the journal, are to build and strengthen the links between academia (both teaching and research) and practice, encourage younger academics by providing an opportunity to present their work to both other academics and non-academics, and provide opportunities for non-academics to communicate with academics and influence their work. The journal is cross-disciplinary, with a focus on measurement, assurance of the measurements, and use of the measures.   
Professor Easton graduated in 1983 with a PhD in Business Administration (majoring in accounting and finance) from the University of California, Berkeley.  His research has been published in the Journal of Accounting and Economics, Journal of Accounting Research, The Accounting Review, Contemporary Accounting Research, Review of Accounting Studies, and Journal of Business Finance and Accounting, and he has served on the editorial boards of these journals, among others.  He is the author of 6 textbooks, sales of which exceed 275,000 units. He is the recipient of many awards for his teaching and research contributions to accounting. 
In 2018 Professor Easton was awarded the Limperg Medal for his sustained contribution to the accounting research community in The Netherlands. In 2023 he was inducted into the Australian Accounting Hall of Fame as an eminent accounting scholar and thinker.